Designer cabinet knob THLIG06B X4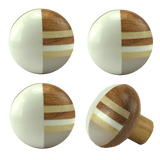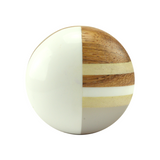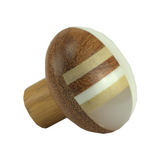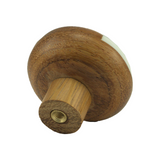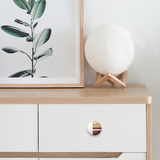 Very stylish but need to use some superglue
These knobs are very unusual and look great on our furniture.
However, they are poorly made.
The metal collar into which the screw is threaded, is weakly held. Each one came loose and I had to use superglue to fix them in place.
(We had ordered some other knobs from this supplier and some of them suffered the same problem as well)
Likewise the threaded piece holding the cylindrical section to the button is not large enough and it easily comes loose, again some superglue had to be used to reinforce.
In summary, the knobs do look great however, you need to have some superglue available; the problems are easily fixed.
Dear Harry, we would like to thank you for purchasing our products and for your feedback. We are really sorry for the quality failure and that it caused you some trouble while installing the knobs. We are taking the quality issues very seriously, and we will make sure that all the products go through a thorough quality check.
Kind regards,
Camille Hayere
Co-founder of knob4door.com